Capturing the intimate moments
of your love and commitment to each other
in epic landscapes around the globe!!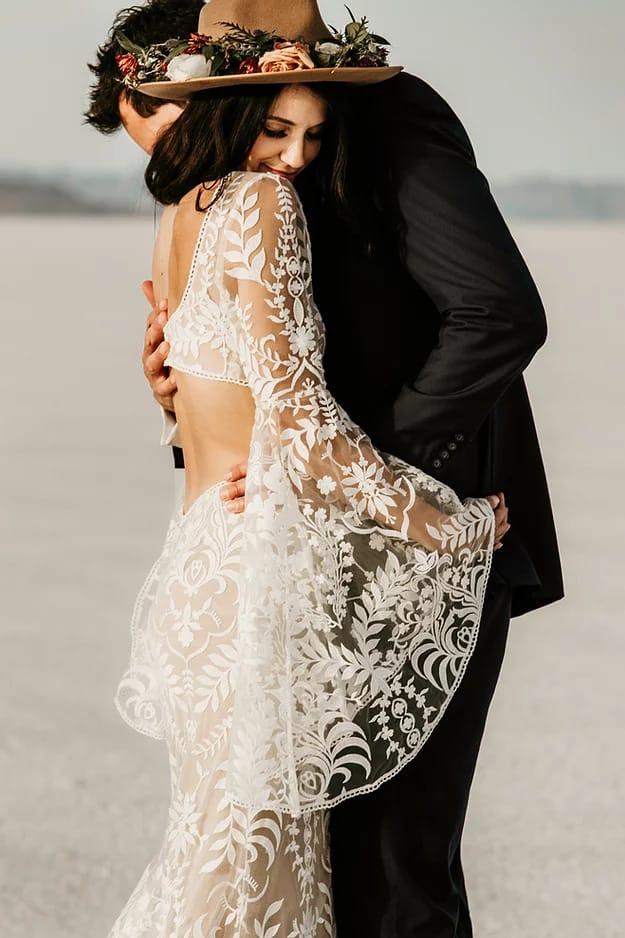 Imagine
 a 
wildly unique & intimate
wedding day experience
A wedding day that is relaxed and stress-free, void of unsolicited advice about how to craft your special day; an intimate wedding day that is primarily unscripted, shared only with the love of your life in a breathtaking landscape, so gorgeous that it literally makes your jaw drop; a day to focus solely on each other, to share your vows and dreams privately; a day full of spontaneity, intimacy, adventure and meaning.
Your elopement is such an intimate and inspiring new chapter in your life together, and helping create that experience for you is insanely rewarding to me. I love to connect with each and every one of my couples, and you might not know it yet, but your history together, the adventure you are already on, and the new chapter you are about to start is so inspiring to me. I will document your commitment to each other, your chemistry together, the intimate moments of you on this one day that you will reflect back on for the rest of your life.
My husband and I eloped to St Croix in the U.S. Virgin Islands with 7 of our best friends. We chose St Croix because we loved the landscape combination of the ocean, the beach and warmth of the sun, and the breathtaking mountains in the background. We had an intimate wedding ceremony on the beach and held our reception on a catamaran, where we cut our cake in bathing suits and spent our time in the beautiful Caribbean Sea.
My biggest priority was making it an experience that lasted more than a day (I knew I wouldn't want it to end…), having a photographer document how I envisioned myself immersed in the environment, creating an experience that my friends wouldn't stop talking about, and keeping it adventurous while relaxing, the entire time! I can honestly say – our wedding photography was easily the best investment we have ever made!
If my story resonates with you, I bet we have a lot in common — you are determined to elope – minimalistically, in nature, as an epic experience in a location that is impactful to your relationship; it will likely be somewhere epic in the world so you can gather another stamp on your passport, and adventurous because that's how you roll! I can't wait to hear what you have in mind!​
I am so passionate about providing the same type of experience for you!
Engagements, Vow Renewals & Adventure Sessions
Maybe you had the perfect wedding, but are just looking for a fun adventure in your wedding dress (way more fun than leaving it hanging in the closet never to be worn again!). Or perhaps you didn't like your wedding photographer and want a do-over? Maybe you just got engaged (yaaaay!) and want to celebrate with a wildly unique adventure?  Perhaps you are hitting a milestone in your relationship, or it's a milestone birthday and want to document it? Or maybe you have planned an epic couple's vacation (and planning a vow renewal!)  and are seeking the right photographer? (that's me!)
No matter the session, my aim is to capture and document your love and connection authentically, creating photos filled with raw emotion and beauty.  If you can dream it, I can help you make it come true! Whatever the occasion – this will be one adventure that you will never forget! You will re-live the day over and over again through my photography!
About Sherry
Hey there, I'm Sherry — I live for adventure, am totally enthralled with how beautiful our globe is. I am a world traveler (flight attendant), and elopement photographer, with an emphasis on epic landscapes. I create elopement photography that you will want to hang as art on your wall — but the best part of the experience is celebrating your love, bringing the adventure and capturing memories that will last a lifetime – I can't live without adventure, and I'm guessing you feel the same way?
I studied photojournalism and shortly after started photographing adventure races in the Pacific Northwest, in Costa Rica, and ultra marathons in Death Valley. I have been to over 50 countries, and my favorite destination is South Africa. I have lived in Rome, Italy, Santa Cruz, Bolivia, San Diego, California, New York City, NY, Boston, Massachusetts, and grew up in the beautiful state of Maine.
I can't wait to document your unique love story!
So what's the next step?
Grab the love of your life, pick a destination on your bucket list, choose a date and get in touch by filling out my inquiry form (at bottom of page) so I can get to know you and learn about your love story! I'll do a little behind the scene work to figure travel and logistics, while you are finding your beautiful wedding dress. The day will come faster than you think, and I will be totally ready to create tangible memories that will last a lifetime, while you relax and soak in the best day of your life.
My experience with Sherry was unforgettable. We had a destination wedding in Whitefish, Montana and West Glacier Montana. She made both myself and my husband feel so comfortable for our wedding photos. Before my wedding, my husband wouldn't even take engagement photos. After the wedding he said he can't wait to take more photos in the future with Sherry. Having a destination wedding, I thought it was going to be so hard to get the photos I wanted.  Our photos are not like anyone else's. If you are looking for photos which are unique and artistic she is the one to use!! Sherry listened to what we wanted and then gave us much more! I don't know any other photographer that can make me look and feel more beautiful!
Our time with Sherry a few days before our wedding was truly unforgettable and magical! Sherry was so positive and professional from the first moment we met, and maintained it throughout our 5-hour photo session (even when crazy squalls moved over and we were getting soaked!). Pete and I had never had a photo shoot like this before…The session with Sherry made us feel even more excited about the wedding on the Saturday because it was a special 'time out' away from wedding prep – just us and the hills (of Edinburgh, Scotland)! Sherry has such an amazing eye for beauty, lines, color and poses, and genuinely cares about getting the best from you. We will treasure the photos forever, and have had so many compliments on them already! The only difficulty will be selecting which ones to get printed and framed – there are so many gorgeous ones!! We met as strangers, but parted as friends – I love that! Thanks so much for your time with us, Sherry – you're brilliant!
Adventure Elopement & Destination Wedding Photographer
DestinationAnywherePhotography@gmail.com
Based in Boston, Massachusetts. Available for Travel in the U.S & Worldwide
Maine, New Hampshire, Virginia, North & South Carolina, Utah, Oregon, California, Arizona
Islands: Iceland, Hawaii, Caribbean, Bali, Thailand
UK & Europe
© Destination Anywhere Photography